Someone has said it right that "Beauty lies in the eyes of beholder".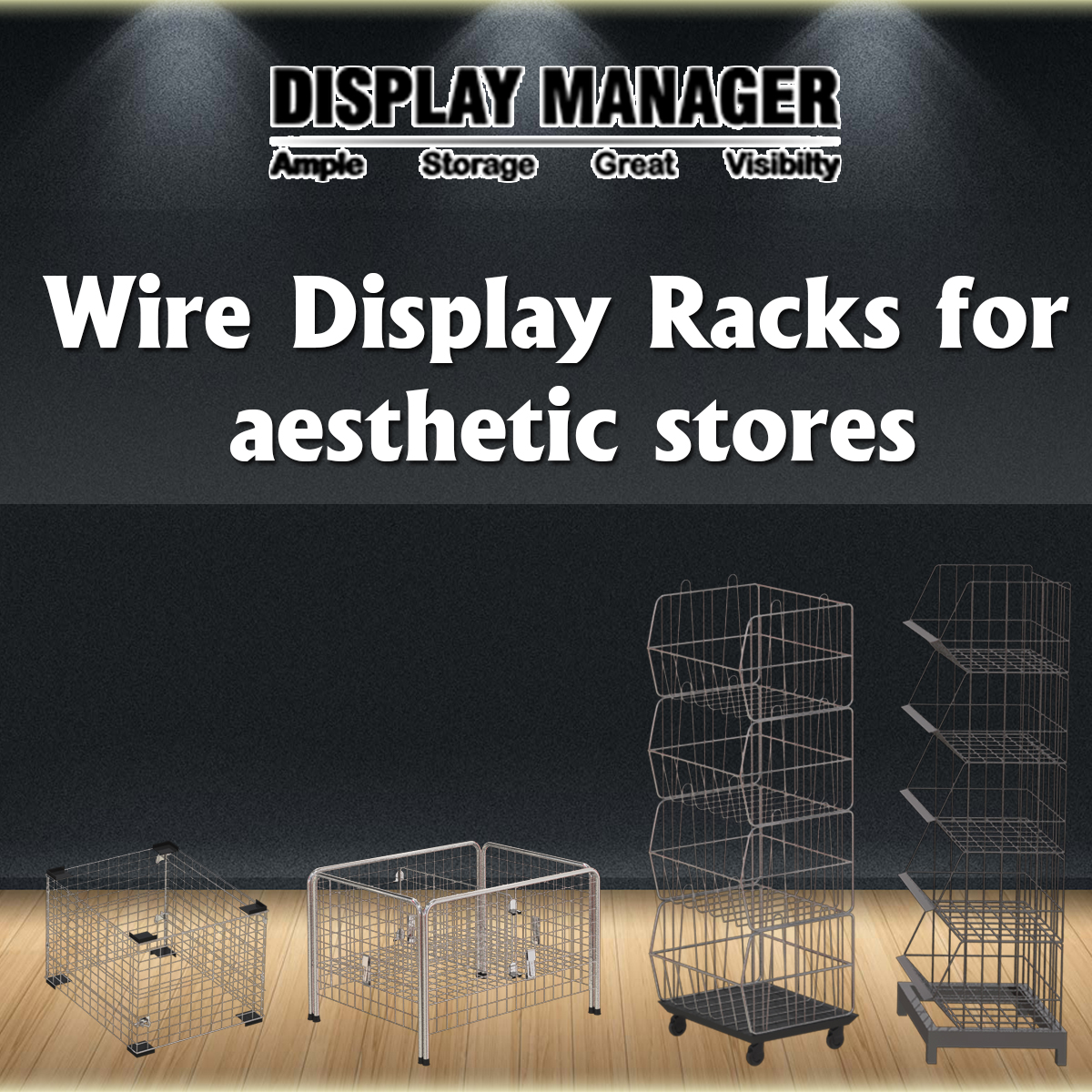 But to make this beholder realize about the present beauty is another art that is most important in retail sale world.
Getting your customers attention is not an easy task, but all this is possible now with contemporary and stylish wire display racks and bins from Display Manager.
With a broad range of shelving and racking options, the opportunities that you will get to do the promotions and branding are just limitless.
Whether you want to display some high-profit items or need to introduce some sale at your store, these wire fixture and storage solutions will not only help you in aesthetic displays but also will help you to use the space in the most optimized way.
Below are the benefits that you can get through these space management products at your store-
The variety of display solutions caters to different display needs starting from small and light items to the heaviest items present at your store.
The nice presentation of your products at some strategic positions in your store will increase impulse buys.
The irresistible displays will make them buy more and thus profits will increase by significant numbers.
Clean and Clutter Free Displays will make the products easy to find for your customers.
It gives you an inexpensive way to maintain the attractiveness of your store with minimal efforts.
The mobility and portability of these Storage solutions give you the flexibility to change the layout of your store after every few days.
The space management products from leading storage solution provider in India are affordable, and thus everyone can order them for their impressive retail displays.
So, avail these rust-resistant, premium quality space management solutions by Display Manager today and solve storage needs at your premises along with augmenting the chances of impulse buying.
To place orders visit our website, http://displaymanager.in/or for any other query related to products and brochures, contact us @ +91- 9910398700, +91 11 47002501-04 or e-mail us at info@displaymanager.in