Did you ever come home after shopping and wondered why on earth you bought that particular thing? Like, say you went to buy some vegetables but ends up buying a cold drink, snacks, and a magazine along with the veggies from a supermarket. The answer to this might have to do with the layout the seller is following to display the items which make you buy more things while being in queue for paying cash.
The secret behind this is that we, humans are very much predictable, and stores read the psychology of their consumer to make them buy more.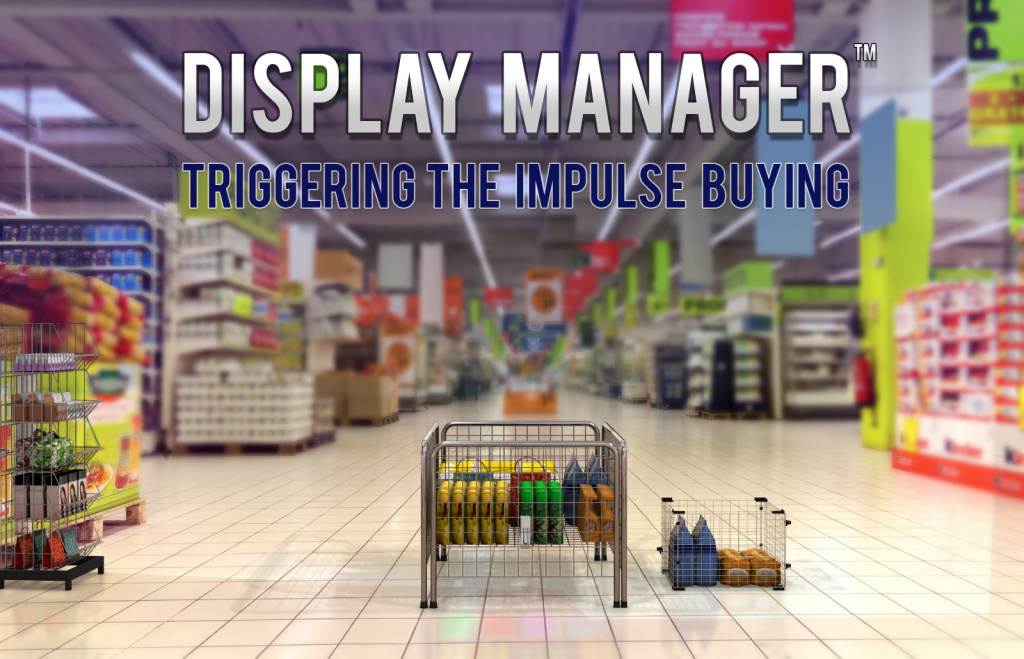 Below are the secrets how the retailers can motivate their customers for impulse purchases:
Tempting displays-Display windows are the real face of the store and people indeed judge the book by its cover. So the display on the window of your store should be an appealing one and should be changed from time to time.
Avoid Clutter-If things are scattered here and there, or you have placed all the merchandise at one place it may look unpleasant.
Alligator stand from Display Manager™ gives you the solution for this problem. With its five different compartments and a graceful look, it is best suited for making the items clearly visible vanishing the mess around the shopping area.
Use lower shelves-Placing the product on lower shelves makes it more reachable. If shoppers can touch, feel, smell your product they are more likely to buy it.
Placing the products in a basket type storing solution makes the items more clearly visible. Display Manager™ has Stall Bin, Dump Bin and Cage Pallet for such type of varying needs.
Do not stock too much merchandise-It will again make your place look piled up with things making a point of irritation for the customer. The right amount of products will allow the customers to look farther in the store. The more they see, the more they will buy.
Wire broom stand from Display Manager™ can fill the corners or unutilized spaces with maximum utility and refinement
Use entrance as a key point– Place the products that are more likely to come under the category of impulse purchase or we can say the hedonic goods near the entrance or at the billing counter.
With Display Manager's stackable basket the items can be made clearly visible to the customer and as being stackable in its property, it allows for the optimum space utilization.
Put things according to strategically made categories-Whether you want to put alike or different products in one group;both should be planned very strategically.
By now it is clear that just like food needs a good presentation, similarly the product placement at your store also must be well presented to create a nice ambiance. Using the above tips sellers can surely sky-rocket their sales.