Winters have just started and will last for a couple of months. Your retail store must have got new arrivals for the season and because of having a short shelf life of the seasonal goods they must be displayed in a manner so that they get sold as soon as they are displayed in your store.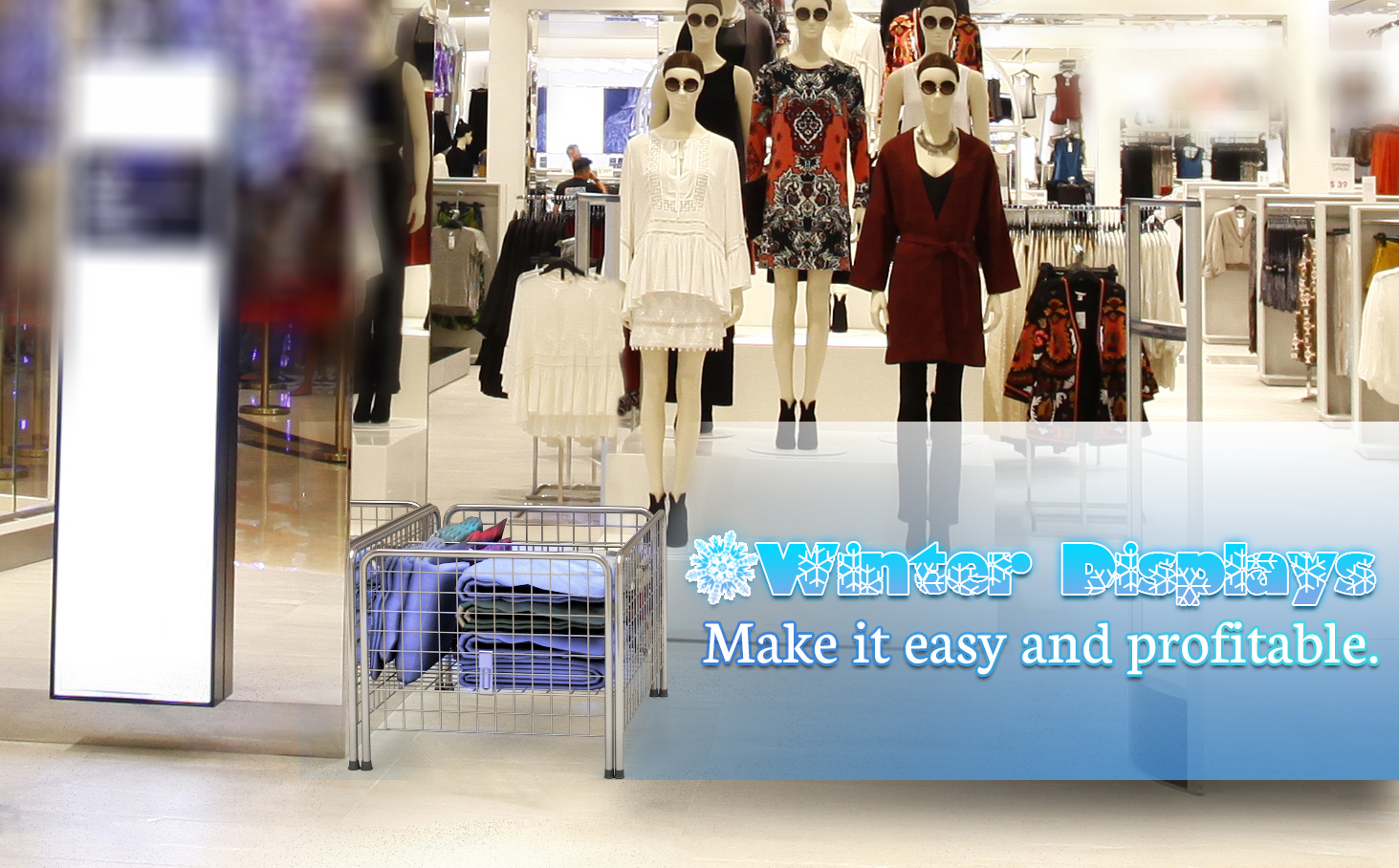 If you are looking for the ways to create eye-catching displays and to sell them in the forthcoming festive season. Just read on these few tips from the experts.
Display new arrivals first – New arrivals are meant for catching the attention of your buyers and are more likely to be bought by them. Display them vertically for giving it a nice dimensional look and because the sky is the limit you need not worry about any space requirements. Stackable Basket and Alligator Stand from Display Manager are perfect for this purpose.
Keep related together- For example, if people like to eat peanuts and jaggery together, they must be kept together. Put tea, coffee and snacks together. Do not dilute the meaningfulness of the products meant for each other by placing them in racks and bins away from each other.
Display the luxury items – Customers will buy Daily needs products themselves, but luxury items should be luring enough to make them wish for them. Expensive and high margin products should be displayed well to maximise the profits.
Broom Stand near the door- The area closest to the entrance usually catch spotlight. Putting the cylindrical shaped products in the broom stand from display manager will let the customer touch them that will arouse the sense of buying.
Keep changing – Keep changing the displays. Newest and Oldest products should be switched weekly for steady sales. Moving the goods between fronts, middle and back areas of your store would be easier if stored in a proper manner in portable racks. Stackable Basket from Display Manager has wheels to move your products throughout the store conveniently.
Sell the Add-ons– Near the shelving units you can place some Dump Bin or Stall Bin to put some add-on items related to the larger purchases displayed there in the racks. For example putting the socks near shoe display can remind them for that too. These small and secondary items often hold the enough potential to increase your sales percentage by a significant number.
Display Manager is the #1 supplier of retail storage solution. To get your queries answered, you can call +91-9910398700 or Email: info@displaymanager.in.
Save