Are you in a business which is highly related to the sales of some merchandise?
If yes, then you must surely agree with the need and the importance of shelving units to get the highest level of visibility for your products. Shoppers often tend to buy more, if they will see more and can touch more. So, no matter, what is the space and the structure of your place, the only thing that can help you in your business growth is your shelving system.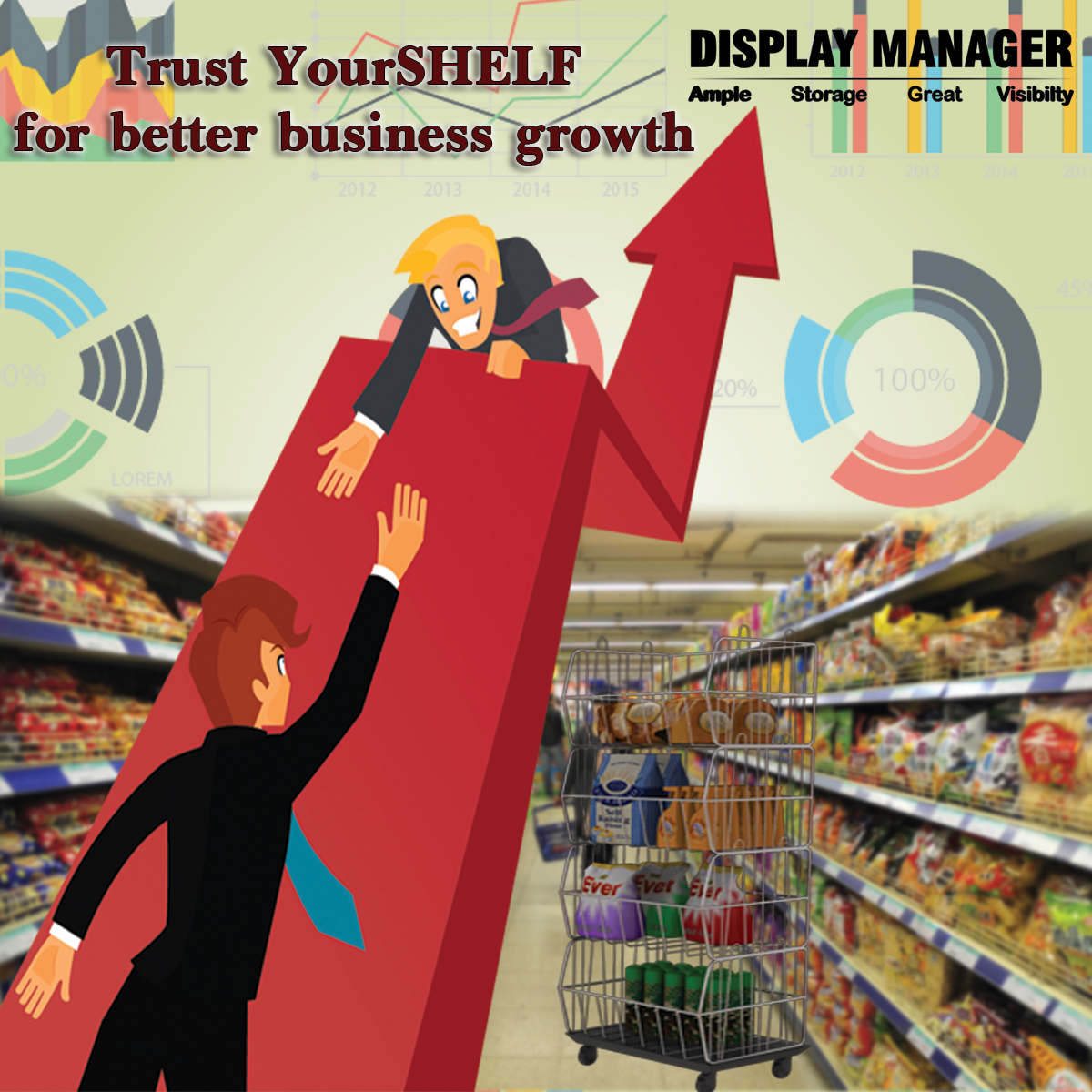 Trust us, your shelves can give the intuitive feel to your store resulting in higher sales and more profits. Shelving can be done either in the series of individual modules or the one large structure as a whole.
What kinds of shelves should you fix in your store? 
The racks and the shelves which are portable and easy to shift anywhere in the store is a better option for the changing layouts every new day.
Shelving units made from stainless steel are the best choice if you want robust, sturdy and durable storage units for your place.
Always choose the display solutions with wire-grid designs to make the products visible in a clearer way.
Choose the products to be placed into these storage solutions. Products can be anything ranging from Boxes, small accessories, apparels and other things.
Why Display Manager?
Display Manager has a considerable range of shelving solutions for all kind of display needs. The products are designed exclusively with a purpose to increase the sales of the stores and to improve the shopping experience for the customers.
Your brand image is the consequence of how you show your brand to your visitors, and the choice of a nice in-store display can surely impact the profit percentage.
Our products for the shelving, racking and storage solutions include- 
To get more information or to try our products for your place, you can call at +91-9910398700 or email at info@displaymanager.in. You can also visit our website http://displaymanager.in/ for any detailed information about the products.