Clumsy storage practices in supermarket create chaotic environment for both customers and working staff hampering work efficiency and customer experience. Wrong storage unit damages products, enhances the chance of poor client service and affecting your finances and service delivery. The prime concern of every supermarket should be space management and storage solutions so as to display all products in a sorted manner to ease up customer's shopping experience and employees' working proficiency.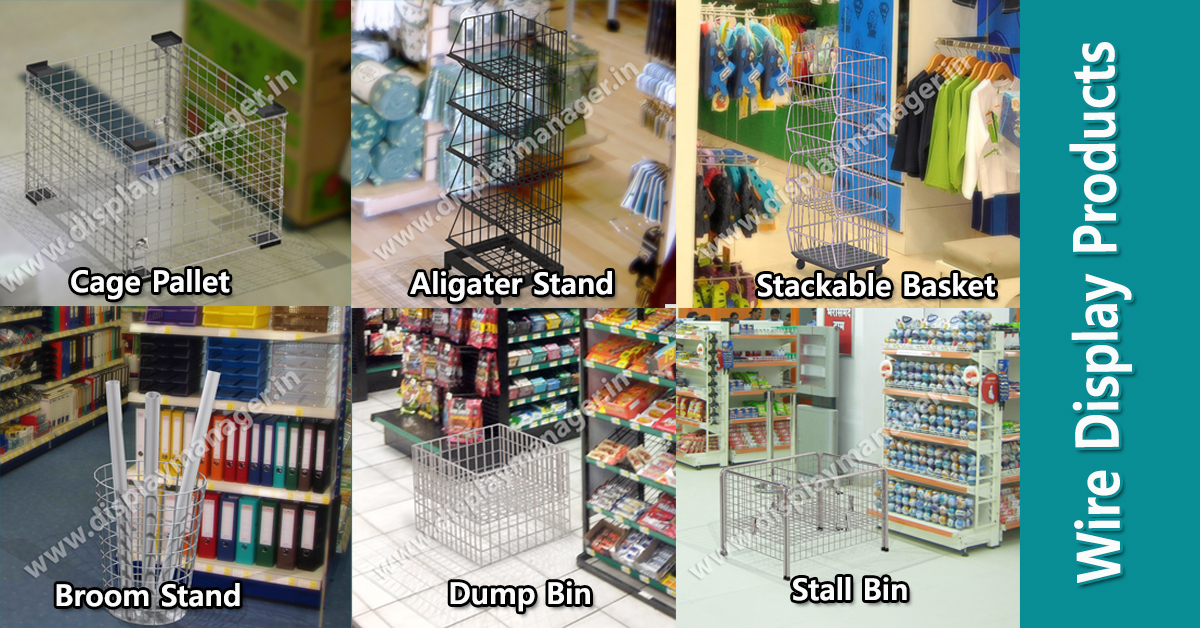 Exclusive storage product with ample of space and attractive structure to display your product is a per-requisite for every super market. You can flaunt your splendid array of clothing, stationary, food items, home furnishing, toys and electronic items by stacking them in these capacious display products near cash counters, inventory areas or by the side of the entrance. Tailor-made as per your preferences and area of the venue, these storage products are high on efficiency and convenience. Place them at areas which are finely accessible and visible to customers in order to display new products and offers prominently. Organized and movable, they successfully stack display items and manage space while offering more vacant area to crowd for exploring things more feasibly.
Also Read: Wire Display Products: An Idyllic Space and Storage Solution
Resourcefully catering to all sundry items which a supermarket sells, these storage products are flexible enough to adapt to every present and future planned products which are going to be included in market. Ideal storage solutions assists you to sell products without mess, help you to attain better efficiency, drive sales and decrease the hidden costs.
Display Manager proffers you the best storage and space management solution with its sheer stylish and functional display and storage products including Aligator Stand, Stackable Basket, Stall Bin, Dump Bin, Cage Pallet and Broom Stand. Our wire display products are crafted from excellent quality material and boast of intriguing designs that perfect match to interiors of different spaces. Display Manager proffers durable and stiff customized storage and display products as per your preferences for dimensions, colors and load capacity.
Also Read:Stall Bins – Impeccable Display and Storage Product