For every retail shop or supermarket to kick start their revenue generation, the utmost priority is creative and unique display plan for their products. Fascinating appearance of selling goods plays a significant role in attracting the potential customers. Sorted and visible display of your products wins half of the trading battle without using even a word. Imagination is the success key to every planning, step out of the box to try different things that would delight and attract your customers.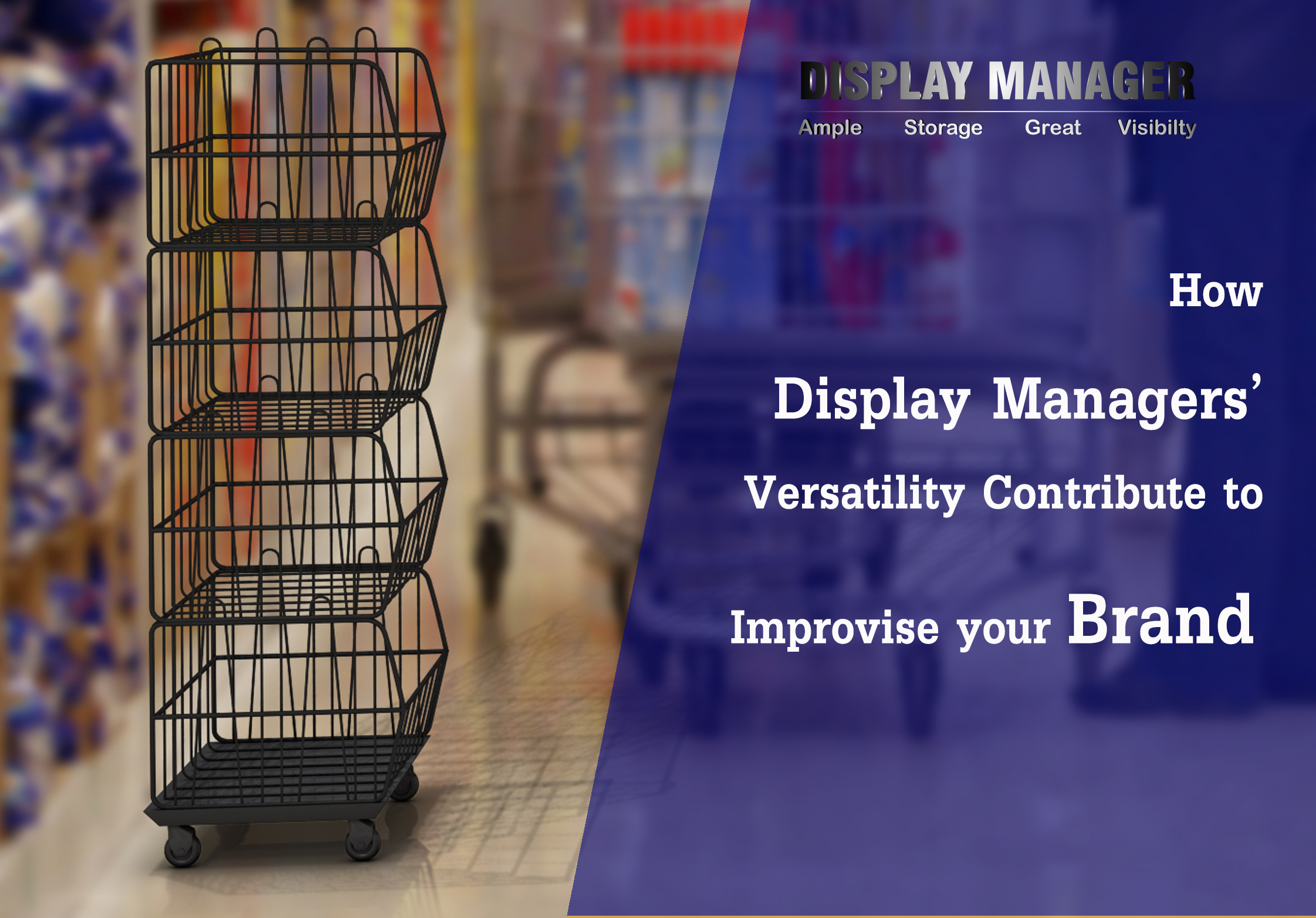 Efficient display solution is a prerequisite for every industry as resourceful storage and space management as it enhances customers experience and productivity of employees, turning the overall aspect of your brand perception and sales. Display Manager Products are designed to assist you with excellent storage and space management solution while delivering practicality, handiness and style altogether. Skillfully created from quality Stainless Steel and Mild Steel construction, all storage products of Display Manager possess exceptional elegance and ideal capacity to stack ample goods in an organized and presentable form thus manage storage and space in your organization in the simplest possible way.
Products like Aligator Stand, Stackable Basket, Stall Bin, Cage Pallet, Dump Bin and Broom Stand all deliver proficient loading capacity, clear visibility, elegant appearance and appropriate storage division to display cosmetics, tempting chocolate bars and candies, gift hampers, stationary, soft toys and lot more in flair. Display new editions in these durable yet stylish racks for promotion and branding and place these racks at cash counters and check in check out points for higher visibility. Organize impulse stock orderly in these handy racks to ease up customer's exploration and shopping process. Versatility and flexibility of these ergonomically designed display managers consume lesser floor space and provide more storage capability, facilitating you with better storage options. Place these portable products in inventory stock stores, warehouses, stores and near trial rooms to dump in stocked and tried items conveniently. Light weight but sturdy, these racks are sheer simple to transfer from one place to another.
Bringing panache to the interior and product storage, Display managers augment ambiance scheme of your venue and optimize efficiency by easing up things for your staff and customers. Inducing imaginative elements of convenience and efficiency improvise your brand perception amongst customers thus build customer loyalty and drive sales.