Display Manager's contemporary wire framed racks are perfect source to increase revenue for the business. High quality Aligator Stand, Cage Pallet, Stackable Basket, Dump Bin, Broom Stand and Stall Bin can be used as excellent options to display literary publications, newspaper, toys, food items, gift packs, Cosmetic and lot more items to attract customers. Our ergonomically designed storage products alter the whole look and feel of your organization with their innovative and elegant structure while delivering extreme utility and ease at the same time.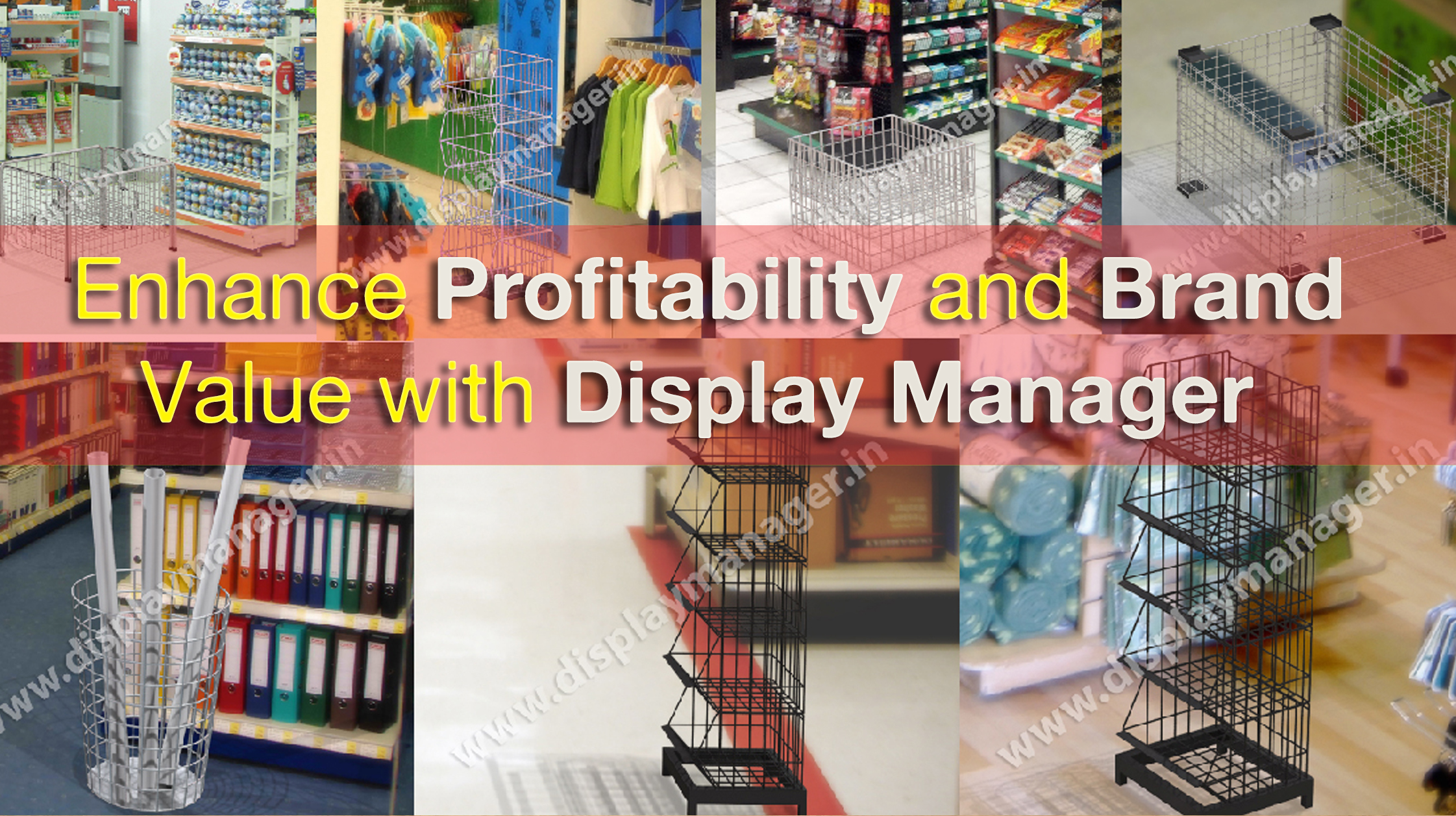 A book store is the most neat and calm place where intellectuals and reading passionate come to spend some quality time, gaining knowledge and learning new things, so it should be well organized and systematically setup. Your book store is a hub of interesting books, magazines, periodicals, newspapers, journals and sundry other reading and studying material which magnetize studious minds and learners, who does not like wasting their precious time, searching the requisite from messy heap. Our display racks with wire framing own enough capacity to store and display ample of reading material in an orderly manner with great visibility.
Use Aligator Stand and Stackable basket with multiple compartments and tall silhouette at the counter resisters and entrance way, stacked with new editions and most popular books and magazines to attract customers. Dump Bins, Stall Bins and Cage Pallet can be used to stock heaps of books and magazine in the store or in warehouses as well. These storage products have ample space to stack a large number of items at the same time. These racks are safe to transport products and goods from one place to another without damage. Display exciting stationary products, paper rolls, rolled newspapers, brochures, pamphlets etc. in striking Broom Stand.
Such orderly arranged stuff in visible and sophisticated storage products give a classy feel to your store and invite customers to come and explore more that you have in stock for them with great ease and efficiency. Working staff also feel relaxed and happy as customers themselves can conveniently search for the required item and pick the one for them. Apart from optimizing your sales and serviceability, these products helps you maintain a smooth working and shopping experience in your store while offering customer delight and satisfaction which ultimately improvise your brand perception amongst customers.