Display Manager a well-known brand now offers you this sturdy product manufactured using high-grade steel wires for durability and quality assurance.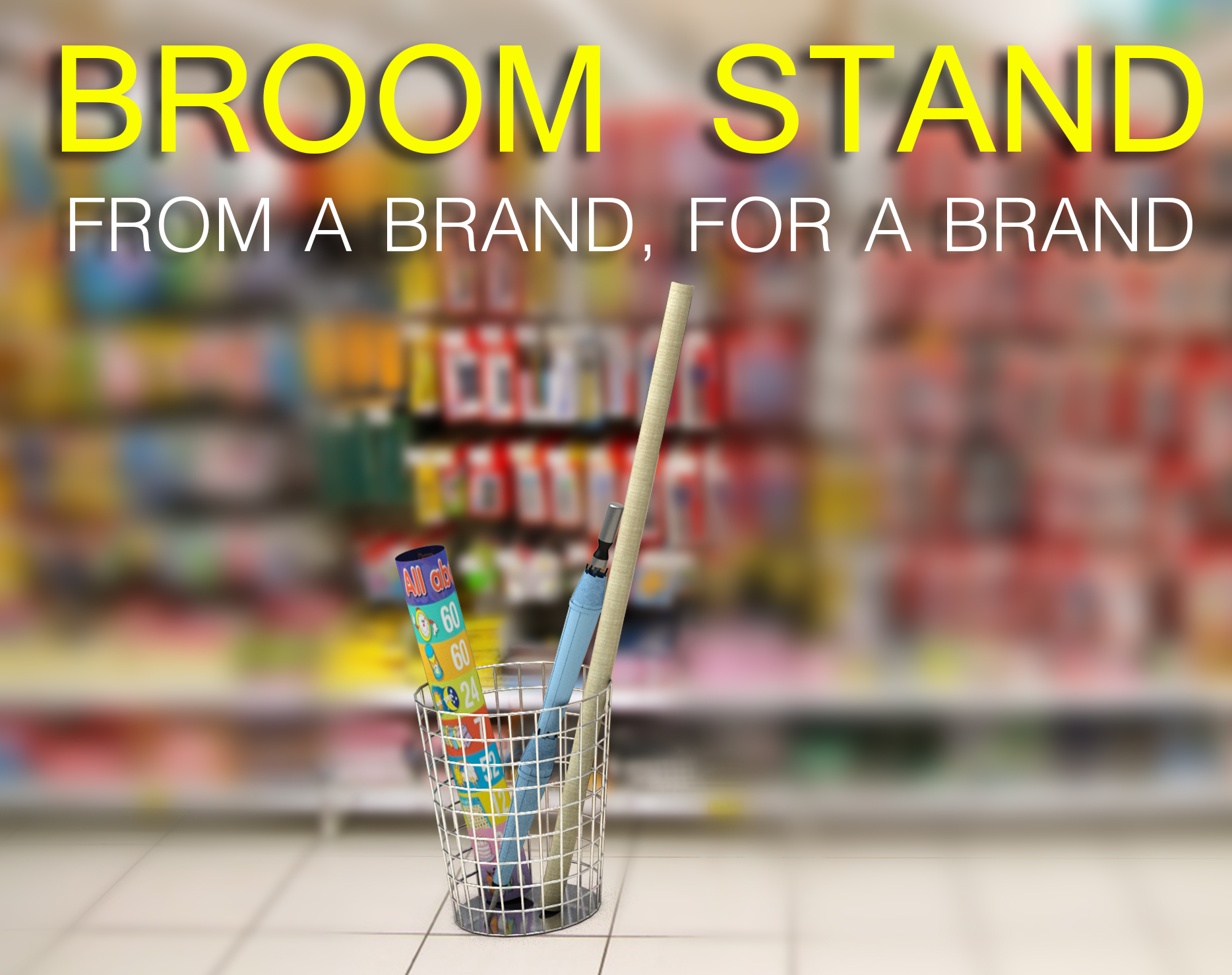 The Broom Stands as opposite to its name are not only for brooms but can store and display an array of products like Mats, Charts, Paper Rolls and Umbrellas, etc. Providing a visual treat for the eyes of the customers, this product is offered at prices so affordable for the pocket.
So Come, Get an insight into this product which is a treasure trove of features and the benefits:
Adaptable – Easily adjustable to every nook and cranny of your store, this product is best suited for various relocation requirements from time to time.
Apt for different places-Whether you own a studio, shopping mall, supermarket, exhibition hall or merely an office this broom stand is a perfect fit for all.
Needs lower maintenance-Raw materials used in the manufacturing of this unit requires minimal or no maintenance at the user's end making it easy and comfortable to use.
Better space utilization-This mighty stand do its task with perfection, demanding no significant space. It fit into the corners so well that seems like it is taking no space at all. Moreover, it enhances space by grabbing all scattered materials inside itself.
Smooth edges-Designed with utmost care the broom stand got its edges so smooth and refined that it completely adheres to the safety standards and is safe to be used by anyone.
Light Weight– Constructed from the quality material it turns out to be a light weight product which makes it a portable solution.
Known for its finish– Customised colours and perfect steels adds to the finishing touch of this solution. The user can get the colour, dimensions and load capacity customised to his choice.
Highly Durable– Steel wire construction and its sturdy base allow it to accommodate all the space taking goods and to give sustainable service for years to come.
Designed with precision-Every minute angle and curve is developed by expert engineers with a high precision, leaving no chance of dropping a clanger.
Resource:  BROOM STAND- FROM A BRAND, FOR A BRAND