When we talk about material handling, storage and organisation of products at any place, all this counts to the display needs, where the requirement can be temporary for that time being or the permanent one for the inspiring displays.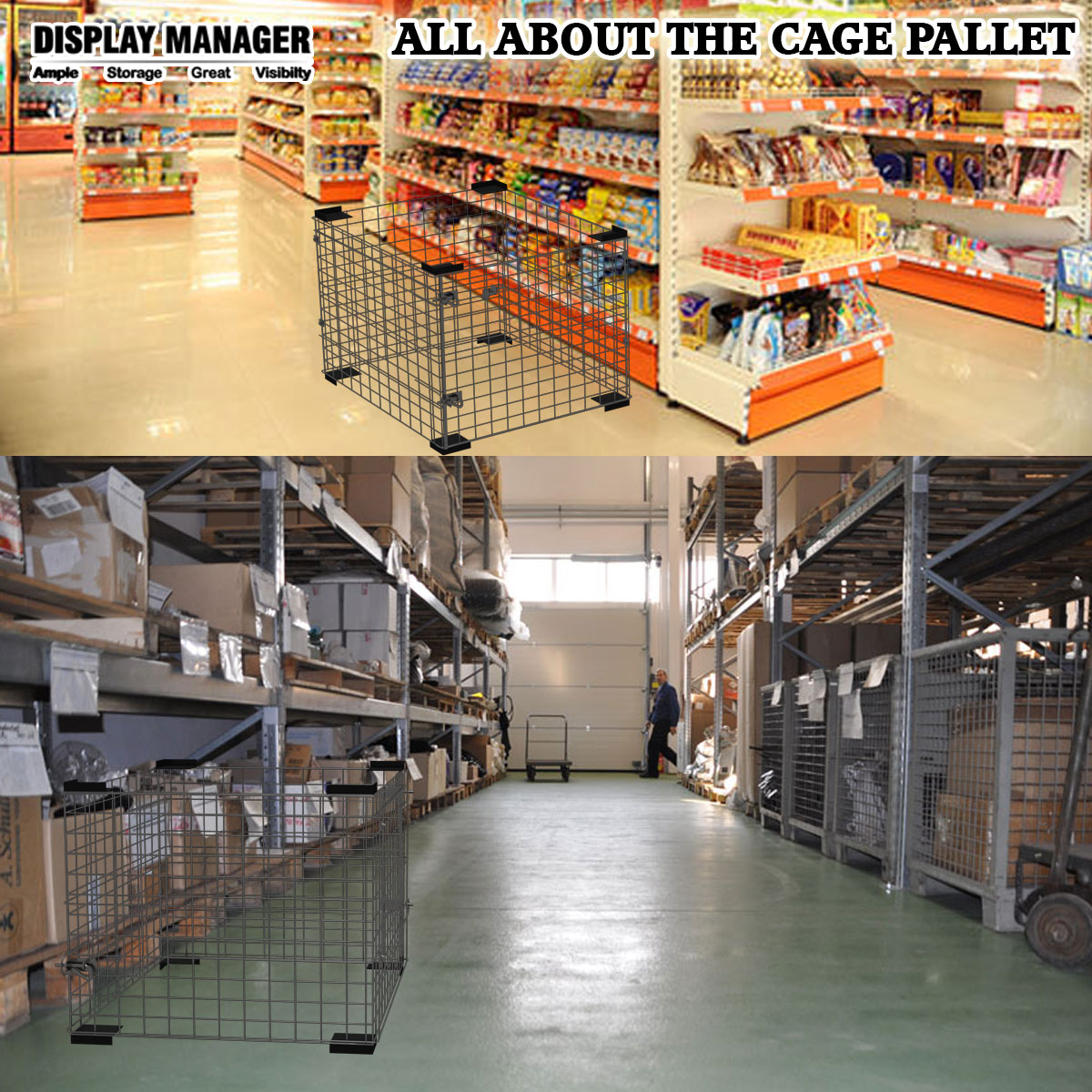 Recognizing the need, Display Manager has brought the single product down in the line of its variables that can be used in either way and still can be seen at its best.
Yes, we are talking about "The Cage Pallet."
Cage Pallets – This is the product that is designed and developed to cater the storage and transportation needs of any place. Being versatile in the usage, these Cage Pallets can be used across the wide range of application areas like- Factory floor, Stockroom, Warehouses, Retail stores, automotive industries, etc.
The Cage made up of robust material is sturdy enough to hold different item units for extended as well as short term usage.
The reliable pallet foot design in this cage pallet allows other units to be freely stacked without any risk of injuries due to the downfall of stored items.
Either use it to handle that unused waste material or use it to stock up the inventory in your store, these cage pallets are available in individual choice dimensions and load capacity. One can order the color according to interiors so as to match the product with existing décor.
With easy access to the goods that are stored inside this cage pallet, the product is doing pure justice to the expectations of our valuable customers.
Features and the Benefits
Stackable Units for vertical storage
Enormous loading capacity
Space saving demountable modules
Versatility in Usage
Reliable and Portable
Robust and Durable
Customizable in color, dimension and load capacity.
Easy Accessibility of stored objects
To order or enquire about this wonderful option for all your storage and display needs, you can visit http://www.displaymanager.in/, call at +91-9910398700 or email at info@displaymanager.in .Our supportive and technical team will be happy to assist you with all your queries.